Have you ever wondered why a company or executive management decides to commit themselves to a particular project? After all, this type of investment isn"t only about money, but time and effort. When making such a decision, many believe that a business plan determines overall objectives and strategies. But what's a business case, and how does it fit into this picture?
A business case zooms in on a specific problem and tells you how to solve it. This document is at the heart of any project and convinces key decision makers of the merits of a particular course of action by showing them the impacts, costs, and benefits. So, let's see how the business case works!
What Is a Business Case in Project Management?
At the beginning of every project, we face that infamous question, "why?"
Why should our organization start a new project? What do we expect to gain, and what are the costs involved? A business case is a document that tries to provide such answers. It identifies different aspects and argues why the project would be beneficial and the risks and costs involved.
In short, a business case will explain the benefits your company will gain if decision-makers decide to pursue a significant business investment. This project management document will show your stakeholders, customers, or clients that the project you pitch is a reasonable choice.
How Does the Business Case Relate to a Project?
You need a business case to convince decision-makers to accept the project idea. This document will also help your company prioritize projects that align with your business's overall goals.
Additionally, you can compare various ideas using the same criteria. This ensures transparency and an equal playing field for upcoming projects. If your organization chooses to proceed with the project, a project case will help you manage the scope during the initial stage.
When the project is completed, a business case can help you measure how well the company did the project planning and implementation.
Business Case vs. Business Plan
While these two terms are used interchangeably, they do have different concepts.
A business case examines a potential market opportunity at the product level. This market opportunity can be described as sizable, lasting, and lucrative. Business cases will assess whether an organization should make a product or offer a service that will try to solve a market problem.
Also, a business case proposes a comprehensive strategy or new initiative. It outlines the business benefits your company will receive by pursuing a business opportunity.
Business profitability Cheat Sheet
Thank you for subscribing!
On the other hand, a business plan examines a potential business opportunity at the company level. A business opportunity, in this case, is a void a company tries to fill by providing a specific product to the target market.
Moreover, a business plan can outline an entirely new business. Generally, you create a business plan to identify your vision statement, mission, business strategy, and how you will get there.
Business Case vs. Project Charter
A project charter is a document that clearly defines the project scope at a higher level. It explicitly states what needs to be done and establishes the project's schedule, time, and budget. The project charter is a document that appoints a project manager and authorizes the project.
It gives the project the green light, and it's the first document you will create when starting with the project.
The business case explains what effects the project will have on the business. We call it a business case for a reason. We imagine different scenarios: when the project will be finished and its results. Not all projects will be doable, so you will have to prepare numerous business cases and start a project only for some of them.
What Is the Purpose of a Business Case?
A business case's primary purpose is to justify an investment. It facilitates investment decisions at the project level. This document summarizes risks, benefits, and costs and helps an organization decide whether to fund or skip the project.
The organization will be able to make an informed decision based on real facts. Compared to PMP, a business case needs to be more detailed and written from a business point of view.
Components of a Business Case
A business case consists of four components:
Costs: At this point, costs will be inevitably high since you haven't completed the detailed work necessary to produce baseline costs. There is not enough information to make an effective investment decision.
Benefits: They will define ROI, and this part is important because you will use it to evaluate costs and determine whether the business case is justified.
Risks: Again, risks in the business case will be pretty high and will be linked to the project delivery. Nonetheless, risks will help you make the right decision.
Timescales: These will define when the benefits will start and will be used as part of the cost-benefit for the project.
Don't forget that with the help of ActiveCollab project management software, you can successfully create a business case and turn an idea into reality.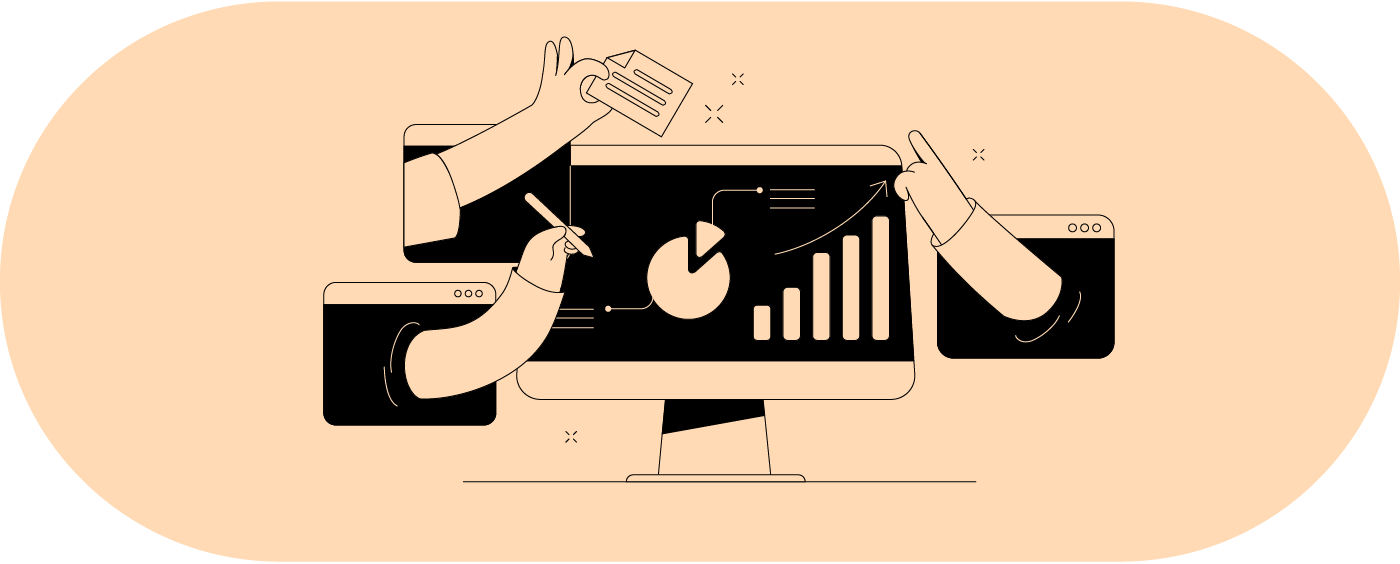 Business Case Structure
A business case structure typically looks like this:
Identify the problem: Projects are designed with a specific purpose, whether to solve a problem or create a business opportunity. Your first step is to figure out the problem, describe it, discover where it comes from, and then set a time frame to deal with it.
Alternative solutions: How do you know the project you are undertaking is the best possible solution? Naturally, you don't; that's why you need an alternative for each solution and its benefits.
Propose the best solution: Set criteria, and maybe decide on a scoring mechanism to help you choose the best solution. Whatever approach you apply, the best solution to your problem will be evident.
Implementation approach: So, you've found the problem or opportunity; how will you reach it? Also, you need to convince your stakeholder that you are right and have found the best solution to achieve the company's goals.
Business Case Presentation
A business case presentation is a set of questions used to define all areas that need attention to make an informed decision: move forward or quit the project. Preferably, a business presentation should include costs and risks, which help decision-makers successfully make the right choice. Key stakeholders and sponsors are the ones who review business case presentations.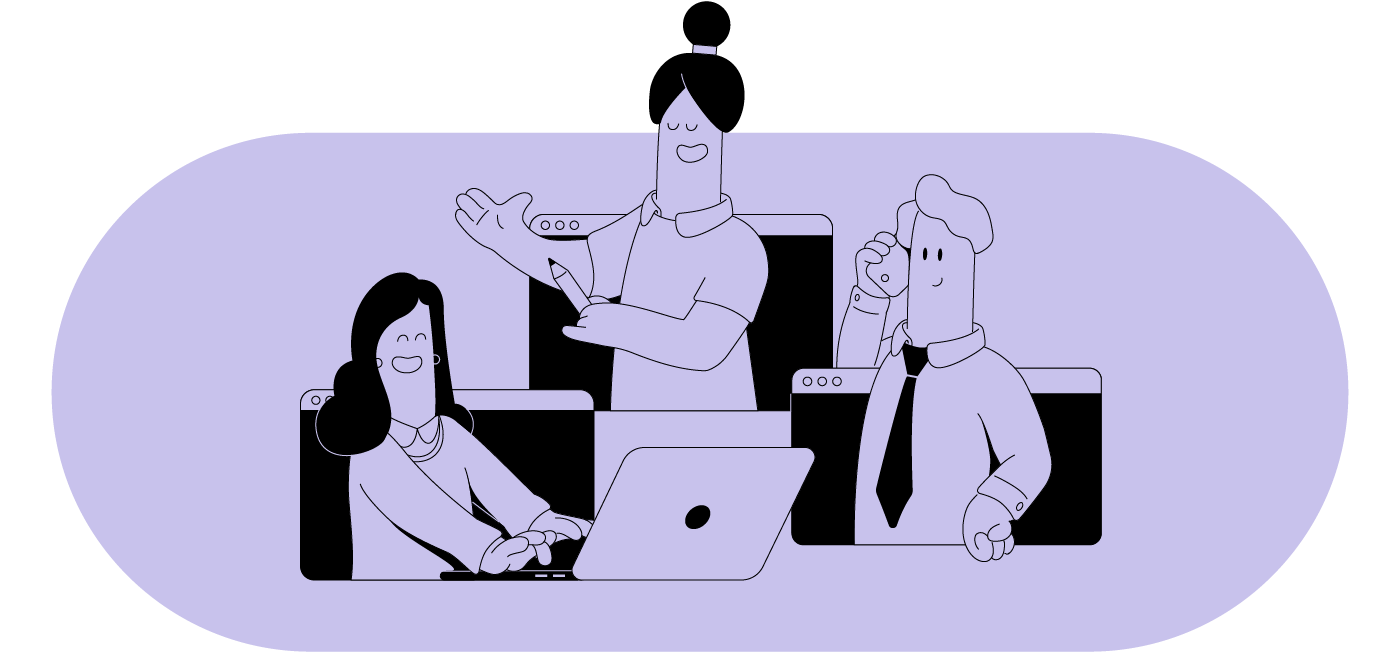 Business Case Evaluation
Business case evaluation is a process that evaluates a perceived need and determines the best ways to address this need while having in mind social, environmental, and financial impact. Its ultimate purpose is to help decision-makers make that business judgment: Do our customers require this project? Will this project solve real problems? How do you balance costs against expected benefits? What risks are involved, and how serious are they?
What Is a Business Case Analysis?
We use business case analysis to evaluate potential business decisions, mainly in the corporate world. A project manager is responsible for performing analysis and assessing the benefits, risks, and costs with the help of their specialist knowledge. Company stakeholders then review this analysis and decide whether to approve or not this decision.