(This post contains affiliate links. Read my full disclosure.)
Welcome to my Mplaza PRINCE2® Foundation review! I owe a lot of my confidence as a project manager to the PRINCE2 course I took many years ago. It gave me all the basics, the jargon, and ability to plan and manage a project.
BUT… it's hugely important to choose a good quality course. I've lost count of the number of people who have had bad experiences with PRINCE2 training providers… and that's a lot of wasted money.
In this PRINCE2 Foundation Management Plaza review for soon-to-be project managers, I'll share:
Whether the course lives up to the hype (spoiler: it does)
Why it's especially good for early career project managers
How long you'll need to spend studying before you can expect to pass the exam.
I've spent many hours reviewing the materials and going through the lessons so you can save time in your own course evaluation.
If you want to learn more about my thought process for validating online training, I have written before about how to choose a PRINCE2 course online, and that explains what I think is important for virtual training.
With the Foundation course, you can study in your own time and build your confidence for the exam. Many competing course packages give you fewer hours of material or don't include the exam fee and don't come anywhere close to Mplaza's quality.
It even includes access to an active Facebook group where Frank – the lead trainer – is active pretty much every day.
Who is PRINCE2 Foundation for?
PRINCE2 Foundation is the entry-level course for early-career project managers. You don't need any prior knowledge or pre-requisite study in order to study and sit for the exam.
When I took my first PRINCE2 course, I did a 2-day classroom course and then sat the Foundation exam on the following morning.
Foundation is a great entry point for people who work in a PRINCE2 environment or who want to learn more about a process and principle-led approach to managing projects.
Despite the fact that you don't need any prior experience, I think it would be helpful to have at least some knowledge of working in projects. PRINCE2, like any project management course, includes a lot of jargon. While no knowledge is assumed, you will find it easier to grasp the concepts if you do have some basic understanding of project work.
Note: If you are planning to do Practitioner soon after your Foundation exam, don't buy this training. Get the PRINCE2 Practitioner online course instead. That one will cover you for both exams.
About the course and structure
This course offers everything you need to learn PRINCE2 and prepare for the PRINCE2 Foundation exam. It even comes with Pass Guarantee!
The videos are available in English and French, with optional subtitles (in English or French). There is also a time-stamped transcript which I found very useful, especially if you have to stop a lesson because you need a study break for whatever reason. The timestamps make it super easy to find where you need to start from when you return to the class.
The PRINCE2 Foundation course online is structured in a logical way. There is a link at the end of each lesson to take you to the next lesson.
The first 18 lessons are free so you can check out the teaching style and make sure the course is a good fit for you.
You should expect to take about 21 hours to work through the course content, perhaps longer if you do all the relevant reading and exercises.
Which PRINCE2 Foundation training package is right for you?
Mplaza offers three options for people who want to study for and pass the Foundation exam.
Best all-round option: Online course package
This self-study package includes:
The eLearning course 57 (short) video lessons, equivalent to 3 days in the classroom
Printable handouts
Integrated flashcards
PDF training manual
The exam simulator, so you can test your knowledge
The official voucher you need to take the exam online
Pass guarantee.
This is the option that I would recommend for who have no prior experience and haven't yet done any PRINCE2 training online or in a classroom.
You get everything you need: excellent quality course content, access to practice exams to get confident for test day and the exam fee is included too.
Best for exam practice: Foundation Exam Simulator
This option is just access to the PRINCE2 exam simulator for Foundation for one year.
I'm not sure why you would buy this separately. You may as well get the Exam Pack (see below) and get the exam fee included.
Perhaps this would be a good option if you are studying with another training provider and find that their material does not give you enough experience of what the real exam will be like. Get the simulator as a standalone option and then you can build exam practice ready for your test.
Regardless, this is one of the best PRINCE2 exam simulators out there, so if it's the right option for you, go for it.
Best for exam takers: Exam Pack
This option only includes the elements you need if you are ready to take the exam.
Let's say you took a training course with another vendor, or have done some self-study, or you have already failed the exam once and need to re-sit. This is the package for you. It includes:
Access to the exam simulator for a year
PDF training manual that is good for a refresher
The official voucher you need to book and take the exam online.
If you are confident that you already understand the content but just need some exam practice, then this is perfect for you.
Quiz
The lesson ends with a quick self-test quiz. I like the fact that the answers are hidden. Hit the button on the screen to show the answers and see how you did.
The downside of the quiz is that all the answers display at once. I found it was best to write my answers down and then compare them all in one go. You can't just do one question and check it – I ended up 'cheating' by accident as you can't avoid seeing the answers.
Pros
The advantages of the MPlaza PRINCE2 Foundation course are:
You get a lot of stuff for the price. It's amazing value.
The videos are great with nice visuals.
The course is definitely good quality.
The pass rates are good – people report having exam success with Mplaza materials so you can be confident that if you follow the program, you have a good chance of a positive outcome. There is a pass guarantee to back that up.
Frank comes across as a genuinely interested tutor. He seems to love the content, and I liked that he made me enthusiastic about – let's face it – a project management approach that is generally thought of as pretty bureaucratic.
The team is active on Facebook and the customer service and responsiveness is great. You get access to their team of tutors too, so there is always someone around to offer help if you get stuck.
The course is fantastic value for money. You won't need any other PRINCE2 books. The exam simulator is brilliant, and really cements what you need to know for the test.
Wondering if you really need the exam simulator? You do. Read more about it in my PRINCE2 exam simulator review for Foundation.
Cons
The disadvantages of the MPlaza PRINCE2 Foundation training that I found are as follows.
First, the biggest disadvantage is that it does not come with the official PRINCE2 manual. You have to buy that separately.
The course is designed so that you don't actually need it, but I felt more secure having a copy. The book is not the greatest to read anyway, and you get everything you need to know in the lessons, handouts and training manual.
I don't think other vendors can sell the book or include it in their training packages as I have not seen any other training companies offering it either. You can get a copy on Amazon or a bookshop of your choice, or perhaps a colleague has one they can lend you.
The learning management system is pretty basic. It's functional and it looks like it has been built directly on to a website, if you know what I mean. If you are used to a slick LMS or courseware, then you might be disappointed.
However, the look and feel is clean and obviously the LMS doesn't affect the quality of the course content in any way.
Another disadvantage is that the training is not interactive. Yes, there are the end-of-lesson quizzes, but these days video content can be a lot more engaging than simply listening to a person talk.
Given that they are relatively short, around 10 minutes, it's fine though. I reckon it's not too hard to stay engaged in bite-sized chunks.
Having said that, there are some 'educational games'. I didn't get a lot out of those as that is not my preferred way of learning. Perhaps I'm too old!
Recommendation: Should you buy this course?
You should buy this course.
I think it is the best PRINCE2 online Foundation course. It's well-put together, confidently delivered, and the student feedback is overwhelmingly positive.
The team behind it are committed and helpful, and if you want to show up for your PRINCE2 Foundation exam feeling confident and ready, this is the course I recommend.
I should let you know that I am so impressed with Frank that I'm an affiliate for the Mplaza products, but I only recommend products I have tested out and am confident in.
More PRINCE2® Resources
Pin for later reading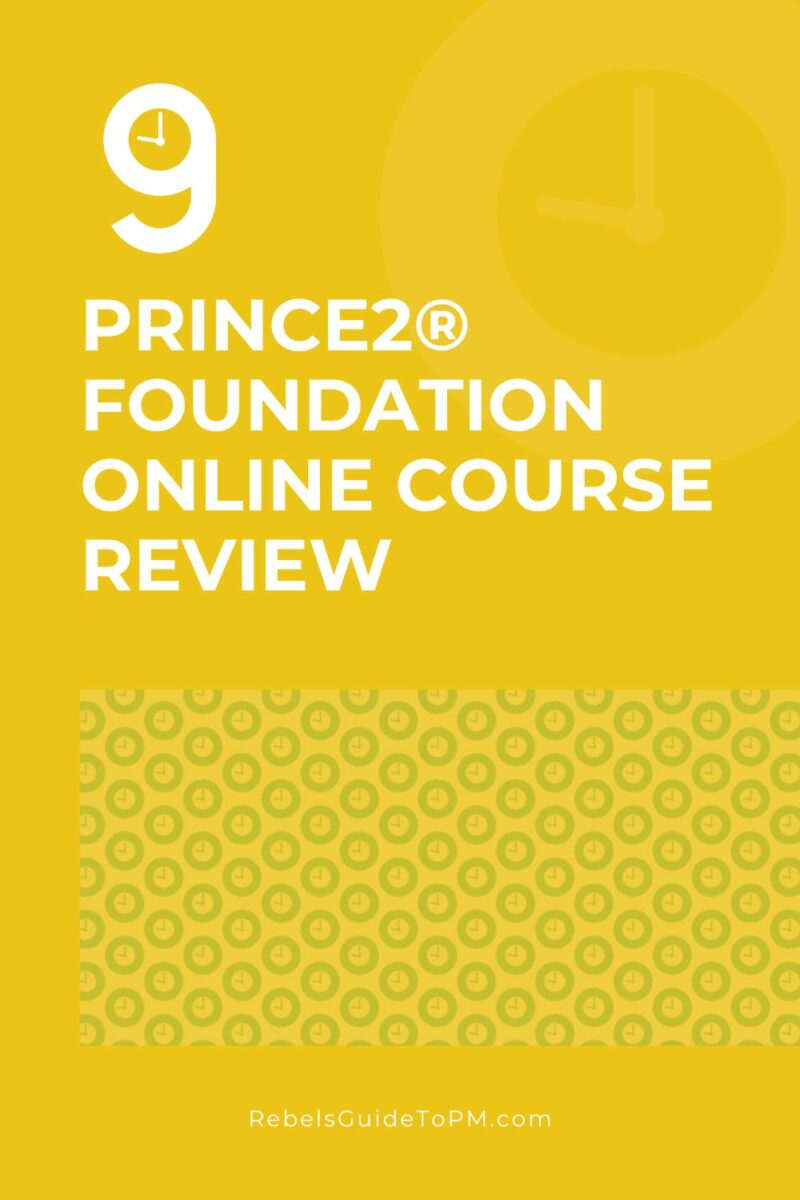 MPlaza PRINCE2® Foundation Online Course Review (for 2023)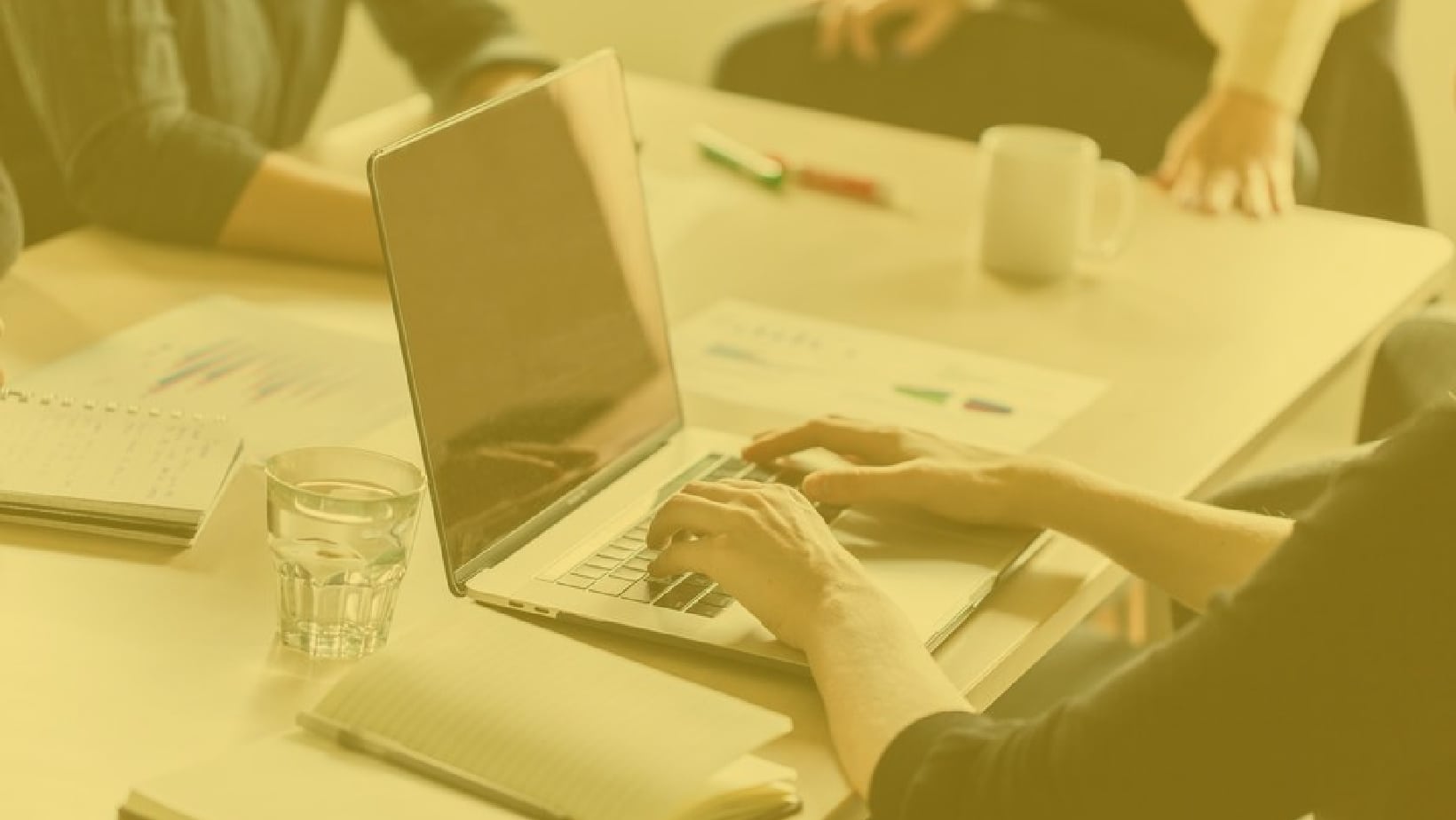 Should you buy the MPlaza PRINCE2 Foundation course? I think so. Read on for the pros and cons and who the course is best for.
Course Provider:
Organization
Course Provider Name:
MPlaza (Management Plaza)
Course Provider URL:
https://rebelsguidetopm.com/prince2-foundation/