It rarely happens that you have all the resources available to complete a project. Even if that"s the case, any risk might take away that freedom during the project execution, and you could get stuck with fewer resources than you intentionally planned.
If you possess the necessary recourses, you must use them efficiently and save the company money as a project manager.
When you lack resources and can't complete the project within the designated time frame, there are two possible solutions: resource leveling and smoothing. They will help you compress your schedule without over budgeting your resources.
Key Differences and Comparison
If you aren't sure whether to apply resource leveling or resource smoothing, here are a couple of key differences that might help you set up your priorities. It's important to note that both have different values and mostly depend on a project and its requirements.
| | |
| --- | --- |
| Resource Leveling | Resource Smoothing |
| The finish date of the project isn't set and can change. | The finish date of the project remains the same, it doesn't change. |
| Critical paths tend to change by mainly increasing. | Occasionally, you can pause activities within a specific timeframe. |
| Scheduling when resources are over or under-allocated. | Scheduling is set up when you allocate resources unevenly. |
| Your resources are the primary constraint. | The end date is the main constraint of your project. |
| You can implement resource leveling for tasks on a critical path. | With resource smoothing, you don't change the critical path. |
| Resource leveling is scheduled for the initial stage of the project. | It comes after resource-leveling. |
What are resource leveling and resource smoothing?
You apply resource leveling when you have limited resources and might have to extend the schedule. It's essential to note that in resource leveling in project management, you are in charge of optimizing the provided limited resources. In this case, the schedule isn't fixed because resource-leveling helps you figure out the end date of the project with the given resources.
When it comes to recourse smoothing, you should optimize resources without extending the schedule. Since you can't extend the schedule, the project critical path and completion date need to remain the same. You have to be careful and avoid any delays because it might affect the critical path. Time is crucial in resource smoothing, you have a fixed schedule, and you need to optimize recourses accordingly.
What are the advantages of resource leveling?
Recourse leveling tries to determine imbalances in resource allocation and prevents resources from having to work overtime. That's why they provide numerous benefits to project managers and the entire team.
Recourse leveling averts project delays caused by poor allocation.
It assists project managers in pinpointing and make use of unused bench time.
It makes sure your team members aren't overloaded when resources are limited.
It ensures that everyone is prepared and on board with the project.
Recourse leveling assigns tasks relevant to your team members' knowledge area.
It minimizes the number of disruptions that might cause your schedule to stretch, while giving you room to breathe between tasks.
Struggling to overview the workload and demands has led companies to embrace tools that offer resource leveling in real-time. Resource over allocation assigns your resource pool with more assignments than you can accomplish within a specific timeframe, eventually compromising your product's quality.
Fundamentals of Agile Project Management
Learn the fundamentals of agile project management so you can develop software and manage your team more efficiently.
Thank you for subscribing!
Resource leveling manages and balances out resource requirements across various enterprises, giving them more flexibility. Additionally, reviewing the status of resource allocation speeds up the project.
Over allocation tends to delay your project execution, but with the help of resource leveling, you will be able to identify the issues, employ the proper techniques, and enhance your productivity.
What are the disadvantages of resource leveling?
Leveling doesn't always fix every over-allocation. If poorly executed, resource leveling can also have some disadvantages.
There might be a delay in the completion of certain activities.
It might demand a few extra resources.
The activity dependencies might not be changed adequately.
You may have difficulties adding more tasks or removing strain tasks.
You might experience delays or budget overruns in the project.
When should I use resource leveling?
You might believe that the resource allocation process solves most issues in the initial stage of the project, but that's not always the case. Usually, you will face conflicts when the project is in progress, and project leveling can come as a handy solution. In general, it solves budget overruns, over-allocation, and delays, as your project moves along.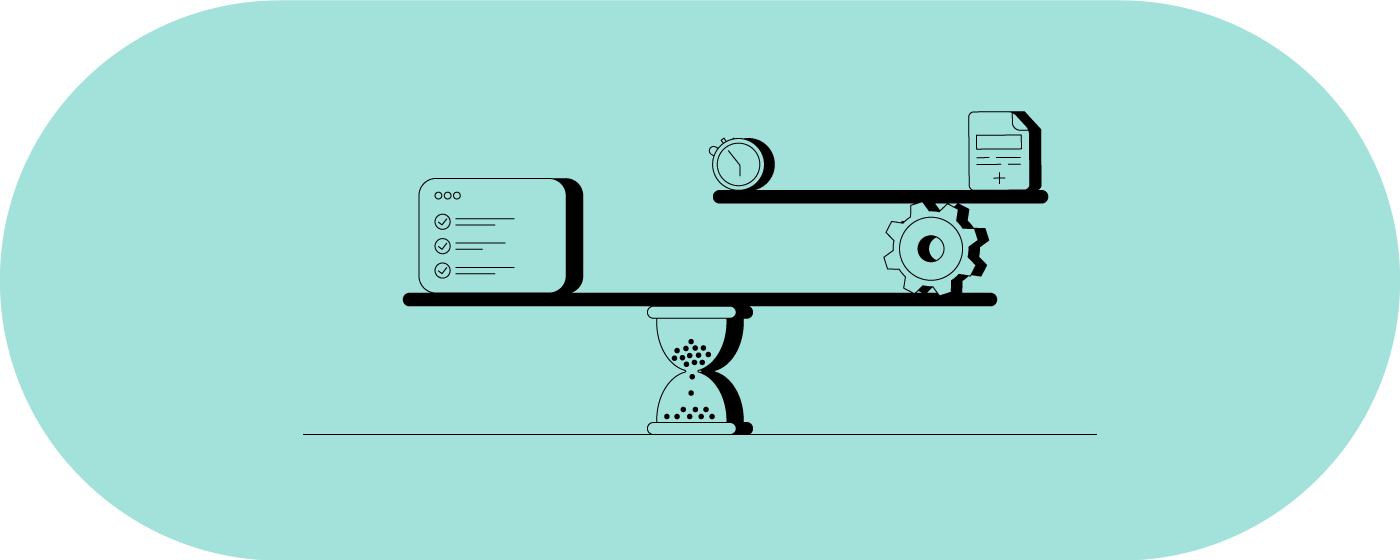 Another application of resource leveling is when a client wants you to deliver the project faster, even though you developed a project schedule.
When you need to shorten the project schedule, fast-tracking and crashing are often used.
Fast-tracking: this recourse leveling technique is applied when you need to change the order of previous chronological activities by aligning them with the project schedule. Beware – fast-tracking won't affect the costs, but it might increase the risk and possibility of rework. Moreover, you can only use this technique on activities that don't overlap or have a finish-to-start relationship.
Crashing: if you don't find fast-tracking effective enough, you can resort to crashing, a technique designed to compress the schedule by making schedule and cost trade-offs. In this case, you would have to add alternative resources to the project. When applying crashing, project managers analyze and review mission-critical activities and look for those generating the most significant value at the least incremental cost.
Regardless of which technique you use, both have a significant impact when applied to critical activities. Don't waste your time on meaningless tasks and focus on the critical path and what can be done when things get out of hand.