Hello everyone,
Welcome to the summer edition of ActiveCollab"s recaps! Last time, we talked about default tax rates, comment timestamps, and the brand-new version of the app. This time, we'll go over the already available features and the ones you'll be able to access once ActiveCollab 8.0 is released.
Availability Notifications
It's now possible for owners to set who is notified when any team members take days off. You'll find this feature in the System Settings > Workday Settings, where you can choose who gets an email when someone from the company logs their vacation, a day off, or sick days.
This feature is especially useful to companies that employ an HR department or a similar function that benefits from such information. If not, all Owners can be automatically notified.
ActiveCollab 8.0: Filtering and Sorting Project Files
In our previous recap, we announced the work on our app's new version. This is one of the features that will be available with ActiveCollab 8.0.
Not only you'll be able to upload files by dragging and dropping them from your computer, but it will also be possible to filter files by type, extension, uploader, and location. This feature should make finding the file you're looking for an easy task.
When we say filtering files by location, we mean the task, comment, discussion, or project they're in. Multiple filters can be selected, and the counter will show how many you've clicked. With one move, it will be possible to reset all filters.
Whether the files have been filtered or not, sorting the files by name, date, and size will help you navigate your project files.
Uptime
ActiveCollab's uptime during August was below our regular average, over 99.99%, due to an issue with the caching layer. The tech team fixed the problem and upgraded the service to ensure that this problem never repeats. If you ever experience hiccups with our services, don't hesitate to reach out to our Support Team or @ us on Twitter!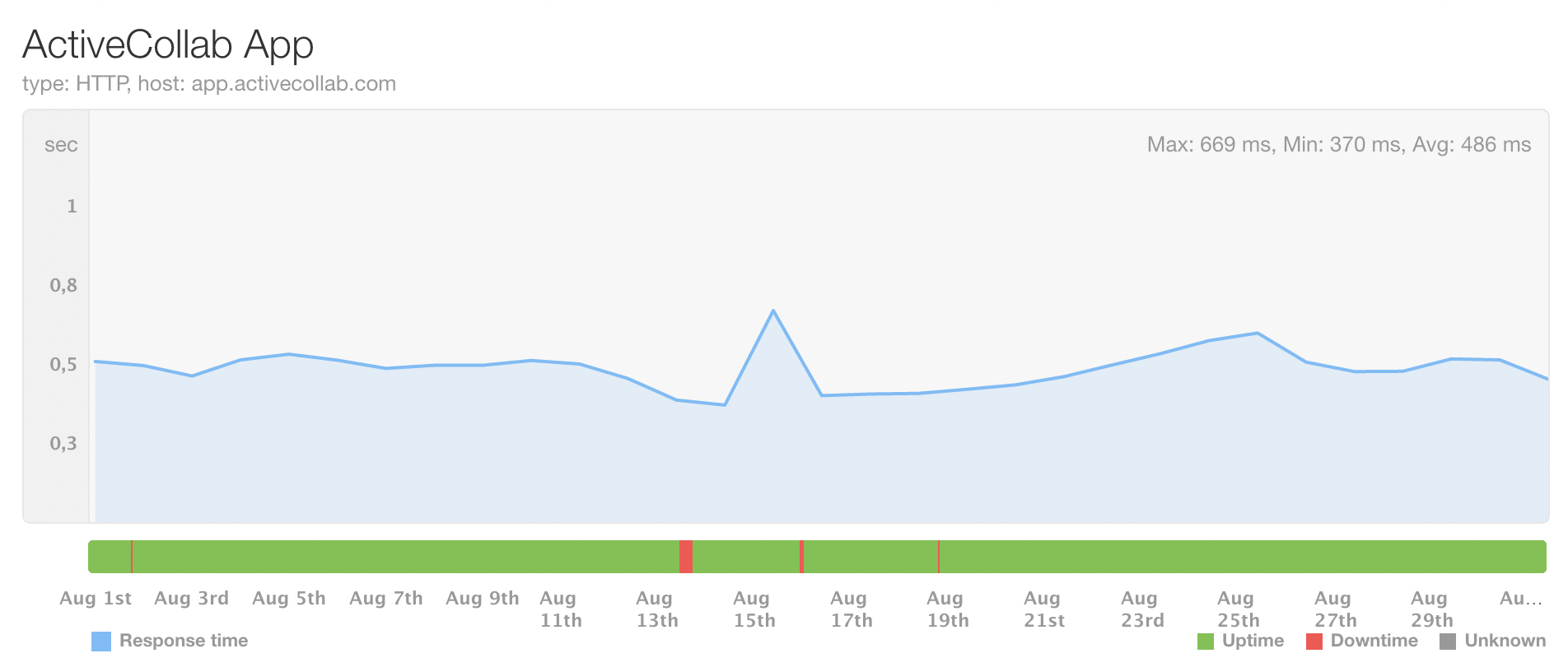 Coming Up
We'll keep on developing the 8.0 version. Now that the column and timeline view have been completed, the new list view is under construction, and we're looking forward to its brand-new look! Keep yourself updated on our progress by subscribing to a dedicated newsletter. Until next time!