(This post contains affiliate links. Read my full disclosure.)
Recently I audited the Fundamentals of Project Planning and Management course from University of Virginia Darden Business School. It's one of the most popular project management courses on Coursera.
I've put together this Fundamentals of Project Planning and Management course review to answer all your questions so you can save time deciding whether it is right for you.
In the review, I'll share:
Why I think this is such a popular course for project managers
Who it's most suited for
How to get the most out of the course.
Who is the Fundamentals of Project Planning and Management course for?
I think this course is aimed at early-career project professionals who quickly need to upskill in planning, scheduling and project controls.
I would say it is most useful to people who are already working in a project team environment. Especially those working in linear and waterfall environments, as I think it covered those topics really well.
It's an entry-level course in that the first module is an overview of topics like project goals and what project success means, but it quickly gets into technical topics like tornado charts, Monte Carlo simulation, network analysis and other tools and techniques that allow you to do robust, professional planning.
In other words, if you are finding that the 'guess how long a task takes' school of estimating and project planning isn't working out for you, then this course will quickly help you up your game.
However, this course is going to be most value to project managers who have tools to help them manage their work. The examples shown often use Microsoft Project and Excel, and if you work in an organization that relies on Kanban-based tools then you might not be able to apply the knowledge you've learned to your day job.
Do in a day

Fundamentals of Project Planning and Management

5.0
A great short course from UVA Darden covering the basics at a good level. Best for project managers with some experience who want to improve their planning and project control.
We earn a commission if you click this link and make a purchase, at no additional cost to you #ad
How the course is structured
The course is structured into 4 modules:
Welcome to the World of Projects
The Ins and Outs of Project Planning
It's a Risky World and Then the Unexpected Happened (this module on project risk was my favorite)
Ready, Set, Go: Project Execution
Each module ends with a quiz that helps consolidate your knowledge.
There are also case study questions that you answer via the discussion prompts. You don't have to answer these, but why wouldn't you? It will help you think through how to apply the knowledge in real life.
The course content
The content included in the training will give you a broad overview of what it means to manage a project, from setting objectives, creating a project plan, defining project scope and selecting an appropriate project management methodology.
It sounds like the material is high-level but I honestly didn't find it that way. It covers cost control, work breakdown structures, schedule risk analysis, cost risk analysis: these are weighty topics.
The course does cover Agile methods, iterative and incremental planning, but again, it's very high-level light-touch awareness rather than giving you the skills to be able to go away from this training and lead a Scrum team, for example.
How much does it cost?
The course is not available on the Coursera Plus plan, which is the monthly subscription that gives you access to a lot of the learning materials on the platform.
If you set up a free account and enrol in the course, it will give you the option to upgrade to take the graded quizzes, and the price it shows me for that is a one-off cost of £48.
How to pass the Fundamentals of Project Planning and Management course
You have to pass the 4 knowledge quizzes. These are untimed and multiple choice, but difficult!
However, you are able to have the course materials open in another window, so you have got time to check your responses and be confident in your replies. And you can take the tests again if you don't hit the 80% pass mark.
You can work out the Fundamentals of Project Planning and Management Coursera quiz answers as you can take the quizzes multiple times. The ungraded quizzes show you the results on the screen as soon as you submit them.
If you get an answer wrong, make a note of the answer you submitted that was wrong, and don't choose it again next time. Refresh your learning on the topic by re-watching the relevant video or reading the transcript. Work out why the answer was wrong and consider what you would select next time to improve your chances of getting it right.
In some cases, like for the Earned Value quiz, there are only two answers, so if you get the multiple choice question wrong, you know by default what the answer should be for when you attempt the quiz again.
Why this course is popular
OK, this is my opinion about why the course is a popular project management choice amongst all the other Coursera options.
It will take you a day to go through the materials. That's fast, especially in comparison to the Google Project Management Professional Certificate which is more like a 6-month commitment.
If you need a certificate or something to evidence at job interview that you know what you are talking about, this is a quick one to get.
It's university-level course. That's clear in the presentation, the detail, the slides, the depth of material. However, it's a university 101 style content. You may understand the jargon and concepts after going through the Fundamentals training but it is only the fundamentals… clue's in the name.
I don't think I could create a tornado chart in Excel if this was my only introduction to tornado charts, for example, but at least if I saw one I'd know what it was, and if I thought it was appropriate to use one I could go away and do more research into how to make that happen.
The same with earned value: project management performance is covered, but I'm not sure that I could apply it to my projects having watched the video and taken the quiz.
All things being equal, this course will show you frameworks for scoping projects and taking them through the execution phase to project completion.
How to get the most out of the course
The course is hosted by Coursera, and the platform is really good. To get the most out of the course, use the in-platform features to help you take notes and keep the momentum going.
The transcripts are time-stamped and nicely laid out so you can quickly find what you are looking for.
The search-in-course feature helps you go straight to the content topic you are looking for, and that is a huge time saver for when you want to go back and check where you heard about a topic.
You can also download the videos if you want to study in an area that doesn't have internet connection.
Pros
The advantages of the Fundamentals course are:
It's fast to get through and yet in-depth, which is perfect if you want to check out university courses but don't have time or don't know whether a project management degree is right for you.
It's fully online so you can fit in study around your daily life.
It includes case studies of real, big projects including interviews with real people. For example, HealthCare.gov, Virginia Festival of the Book, Lumi Juice.
It's cost-effective.
The trainer, Yael Grushka-Cockayne, Associate Professor at UVA Darden, comes across as a genuine expert, warm and sharing her expertise. She's obviously taught many students over the years and her command of her materials and tech is great. It doesn't sound like she's reading from a teleprompt (unlike the people teaching the Google Project Management Certificate, who very much sound like they are reading off a teleprompter).  
Plus, you can audit the course for free. You can't do the timed quizzes and earn the certificate, but you can certainly upskill and work through the materials for free.
Cons
The disadvantages of the Coursera Fundamentals of Project Planning and Management (that's such a long name!) training that I found are as follows.
First, it's not available in the Coursera subscription so you have pay extra for it. Having said that, it's only showing me the price of £48, which is not a lot if you want to have a university-taught course on your resume before you apply for a job.
You can't take the quizzes on mobile. The diagrams don't show up. I don't know if that is a quirk of not having the paid version of the course, but the diagrams definitely appeared when I viewed the quiz on my laptop.
Without the diagrams, you can't answer the questions as they rely on you being able to calculate paths through a network diagram… and you can't do that if you can't see the diagram.
Finally, there is nothing in the course about soft skills (the ones PMI calls Power Skills). I suppose they are mentioned tangentially, inferred from the way you have to work collaboratively with project management tools and motivate team members, but there isn't a module on that kind of thing.
If you are looking for something that will equip you to work with stakeholders, then this isn't it. But it is called Project Planning and Management, so you wouldn't really expect the training to cover anything except that.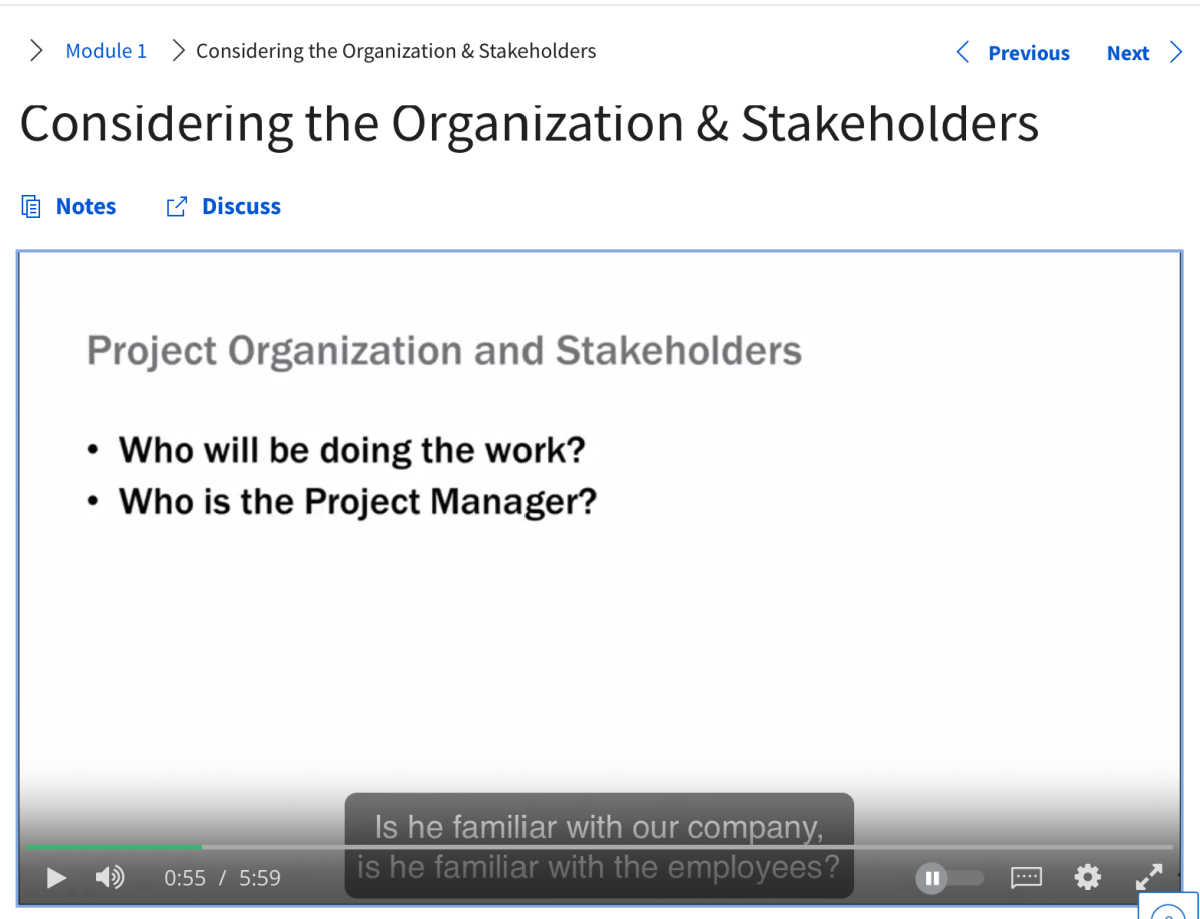 Recommendation: Is this course for you?
I do recommend this course. I enjoyed the materials, I thought it was well-put together, confidently delivered, and the student feedback is positive.
The material is well-pitched and is at a good level for a fundamentals course, covering a range of tools and methods. It's also grounded in the real-world, with real case studies, sensible approaches to managing uncertainly and it doesn't give the impression that you can just apply a few tools and everything will work out well.
If you are looking for a short course that covers the basic key concepts and will give you a wide-ranging understanding of core project management topics, then this is for you.
Ready to check out the course yourself?
Do in a day

Fundamentals of Project Planning and Management

5.0
A great short course from UVA Darden covering the basics at a good level. Best for project managers with some experience who want to improve their planning and project control.
We earn a commission if you click this link and make a purchase, at no additional cost to you #ad
I should let you know that I am so impressed with the Coursera platform and the content available on it that I'm now an affiliate for their training, but I only recommend products I have tested out and am confident in.
Fundamentals of Project Planning and Management: UVA Darden Course Review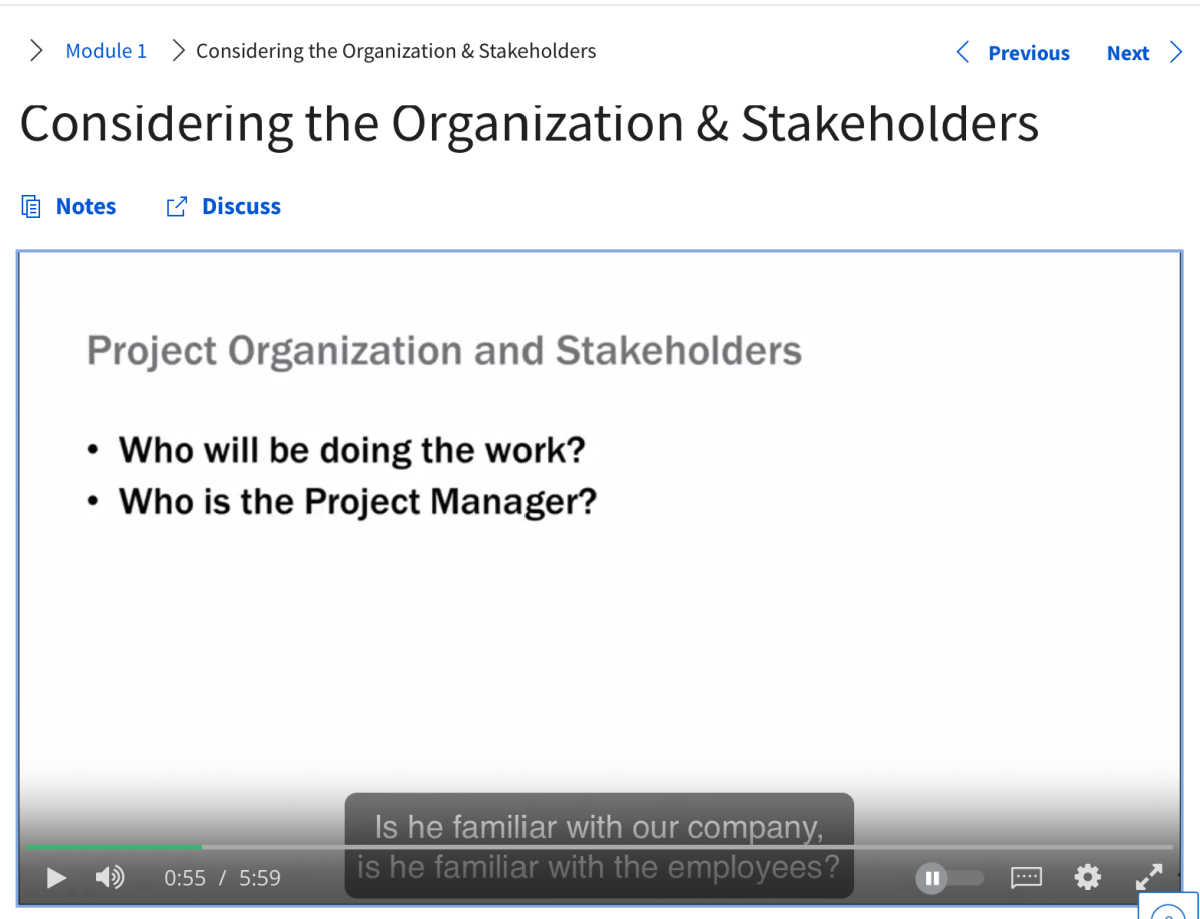 The Fundamentals of Project Planning and Management is a great course you can do in a day. Read my review to see if it's a good fit for you.
Product Brand:
Coursera: University of Virginia Darden School of Business
Product In-Stock:
InStock