Hello everyone,
Welcome to another ActiveCollab recap! In our previous post, we talked about the Search box improvements and easier task navigation that will be available in the upcoming new version. This time, we"ll discuss the upgrade for our self-hosted users and the progress we've made in developing ActiveCollab 8.0!
Self-hosted Upgrade
Self-hosted users got an upgrade to ActiveCollab 7.4, which brings the updated version of ElasticSearch 8 and the Pusher integration. The latter implies real-time updates, allowing our self-hosted users to use the in-app Chat and receive updates and notifications without refreshing the page.
The Pusher integration is optional, but it brings a whole new way of using parts of ActiveCollab, such as projects, My Work, Workload, Timesheets, Stopwatch, task views, and many more. We hope you're enjoying the new ActiveCollab experience!
Improved Search
Our previous recap discussed the new and improved pop-up search box that awaits our Early Access Program users. In April, we further improved the page dedicated to detailed searches. The options are similar to those in the current version but presented in a much friendlier interface that is in tune with the app's new design.
The filters will be neatly organized with the new search feature by folder, invoice, and estimate. You'll be able to see the type of result at a glance as the icons will show whether it's an invoice, task list, note, or something else.
Subscribers List
Once the new version is released, selecting who's subscribed to which task will be much easier. The logged-in user will always be on top of the list, and it will be possible to add or remove themselves from a task in one click.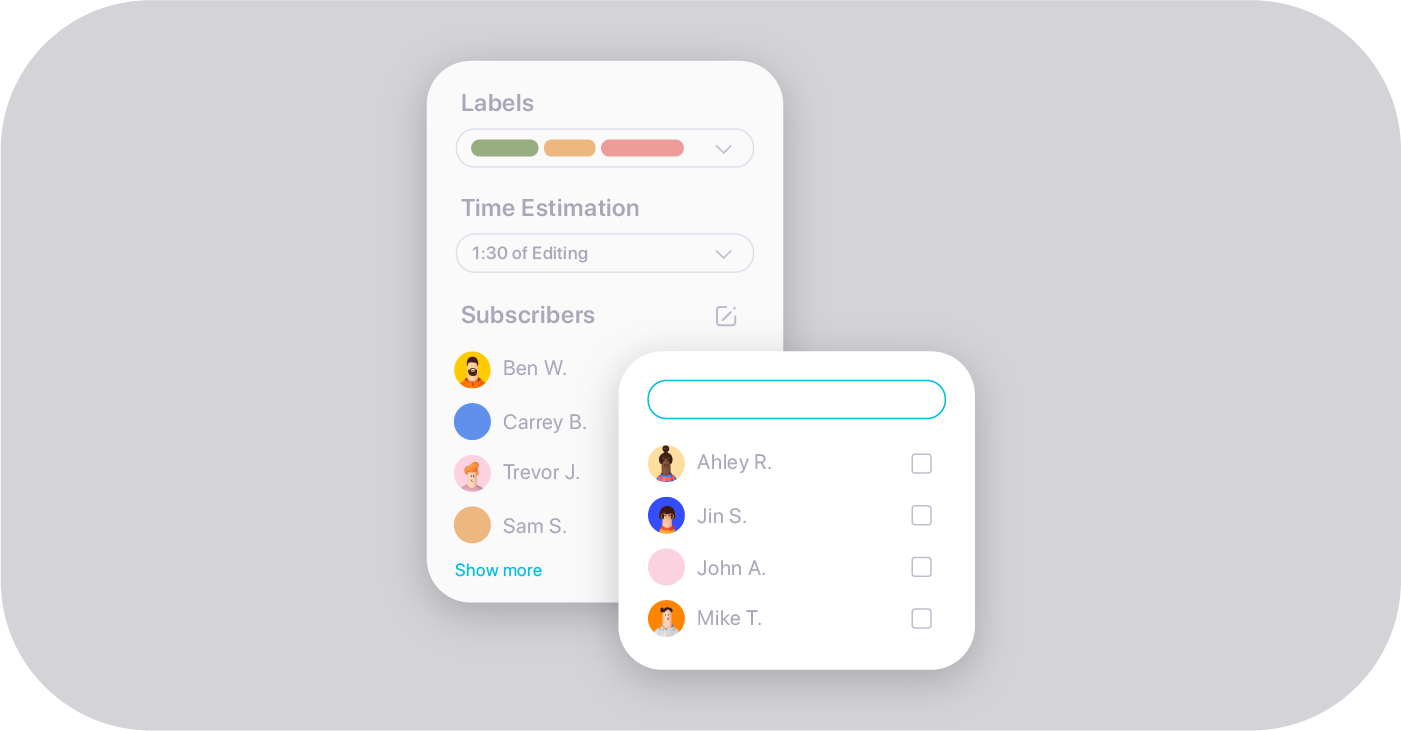 The list of subscribers will have a search box, making it much easier to find the person or team you want to include in a task.
Google Login
Now you can finally access ActiveCollab on your phone with the Google login! If you haven't already, download the iOS or Android app and use ActiveCollab wherever you go.
Uptime
In April, ActiveCollab's uptime was 99.99%. If you ever want to give us your feedback or report the app is slower than usual, contact us via email or Twitter!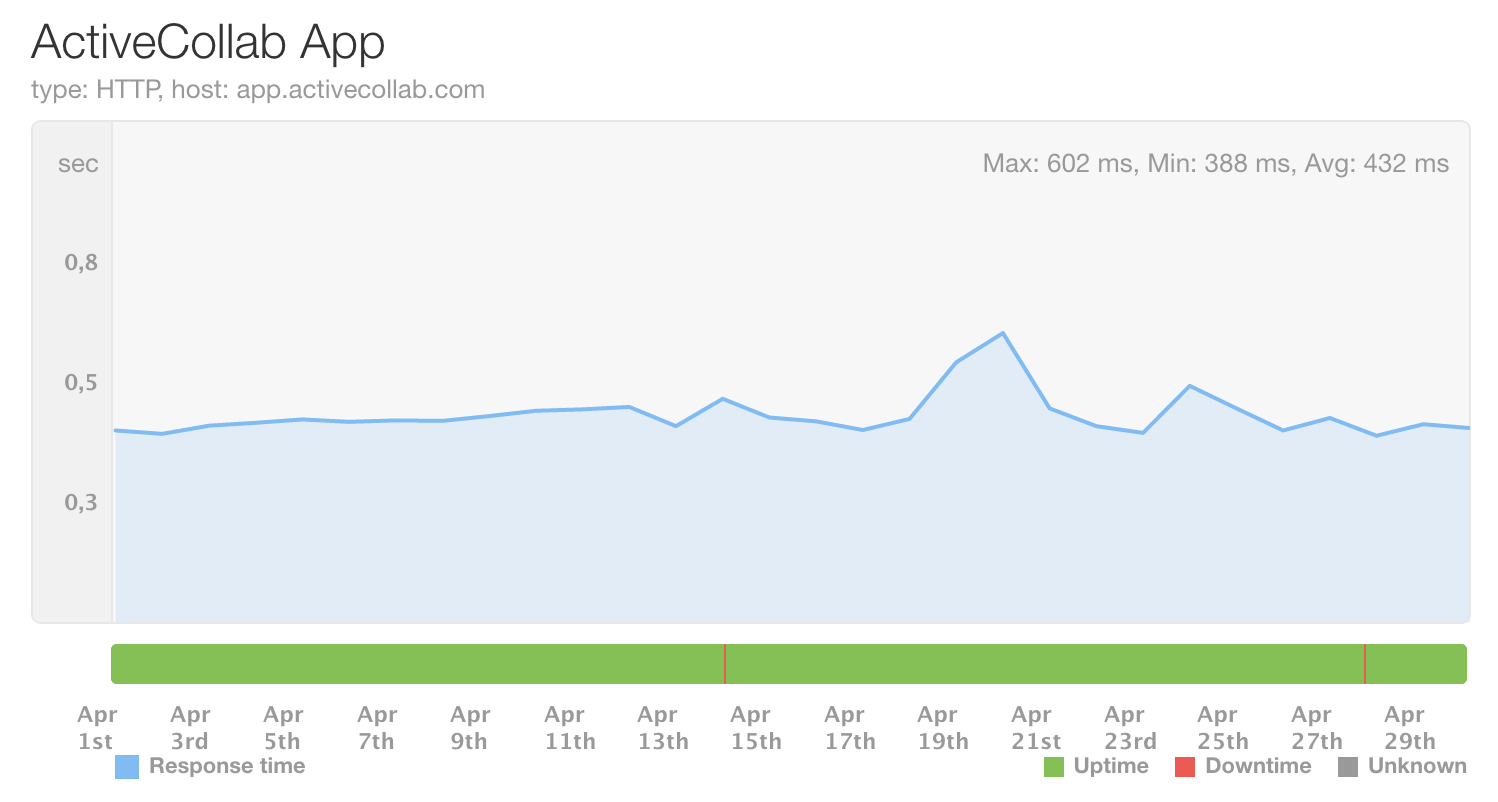 Coming Up
Stay tuned as we'll keep working on ActiveCollab 8.0 and bring you more exciting features!