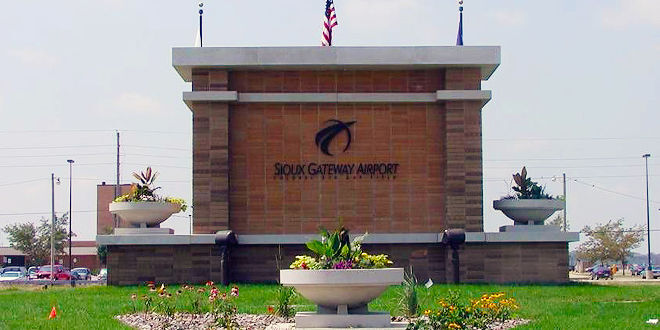 SIOUX CITY — The Sioux City Council approved a resolution Monday for the construction of an aviation center and academy for professional pilot training at Sioux Gateway Airport. 
The council voted unanimously as part of its consent agenda to invite proposals for the lease of land and the construction of a new hangar facility for the fully accredited aviation program, which Oracle Aviation, LLC, plans to establish.
The Omaha aviation company is partnering with Morningside University on the program, which will offer a bachelor of science degree in aviation-related fields.
"Thanks for the opportunity. We're very excited to become a valuable resource for the aviation community here in Sioux City," Dave Poole, general manager of Oracle Aviation, told the council. 
According to city documents, the project includes a 39,400-square-foot facility, with 20,400 square feet of hangar space and a two-level office/training space with 5,000 square feet on two floors. Site improvements are also planned to allow for ample parking, plane movements, storage and landscaping.
Proposed agreements with Oracle include a commitment by the city to invest $7 million for the construction of the new hangar facility. The city will also fund site improvements, which are estimated to cost an additional $295,500.


Read More: Sioux City Council moves forward construction of aviation center and pilot